The Settings Tab
The Settings Tab
Adjust settings for wireless flash control.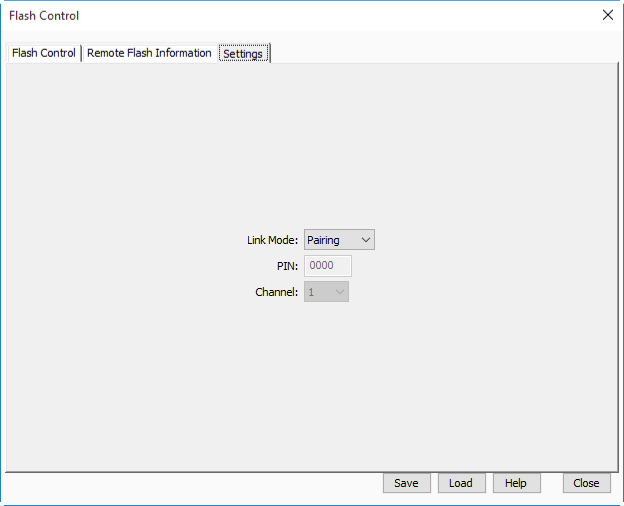 Link Mode

Choose a link mode for radio AWL.

PIN

Enter the PIN used when PIN is selected for Link Mode.

Channel

Choose the channel for optical AWL.

Save

Save current settings for the "Flash Control" and "Settings" tabs in a file with the extension "nsb".

Load

Load settings stored in an "nsb" file and apply them to the current flash units. Settings can be applied only if the current group makeup is the same as that in effect when the file was created.