The Remote Flash Information Tab
The Remote Flash Information Tab
View flash information, including models and nicknames, for flash units controlled via radio AWL.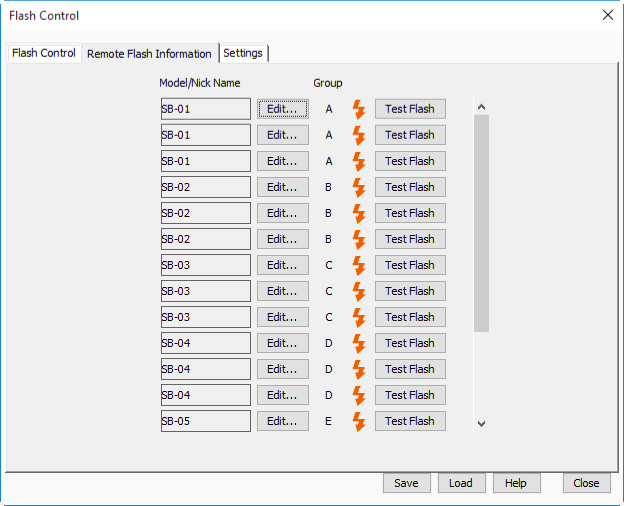 Model/Nick Name

A list of nicknames (if any) and model names for up to 18 remote flash units.

Edit

Displays the following dialog, where you can enter a model name/nickname of up to eight characters.

Group

The group to which the flash unit is assigned.

Status

Flash status is shown by the following icons:

: Standby

: Battery warning

: Temperature warning

Test Flash

Click to test-fire the selected flash unit.

Save

Save current settings for the "Flash Control" and "Settings" tabs in a file with the extension "nsb".

Load

Load settings stored in an "nsb" file and apply them to the current flash units. Settings can be applied only if the current group makeup is the same as that in effect when the file was created.
Model Names/Nicknames
In addition to letters and numbers, the "Model/Nick Name" dialog accepts the following characters: "_" "-" "#" "(" ")" "+" ":" ";" and "@".