Protecting Pictures
Protect pictures from accidental deletion. Protected pictures cannot be deleted or renamed.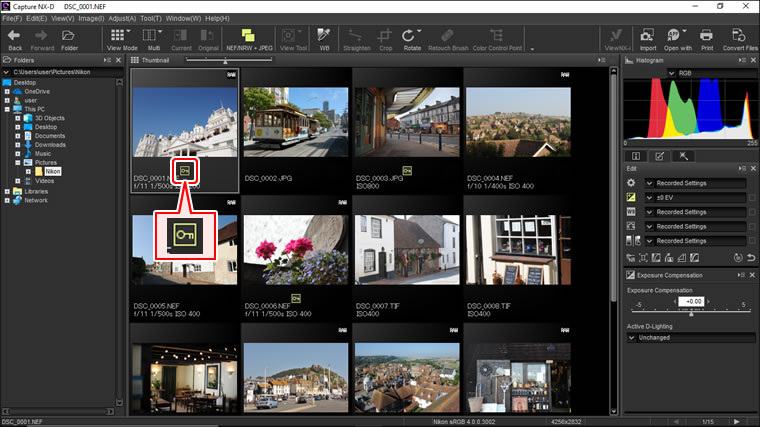 Protection can be added or removed using the thumbnail protect icons or the Protect Files in the option in the Image menu.
Select pictures.

To select multiple pictures, keep the Ctrl key (or on Mac computers, the /command key) pressed while clicking each image in turn. To select two pictures and all images between them, click the pictures while pressing Shift.

Click the protect () icon to protect the selected pictures.

To remove protection, click the protect (now ) icon again.
Editing Protected Pictures
Pictures can be edited even when protected. Image adjustments are saved in a separate "sidecar" file.
"Protect Files"
Files can also be protected or protection removed by selecting Protect or Unprotect for Protect Files in the Image menu.