The Capture NX-D Window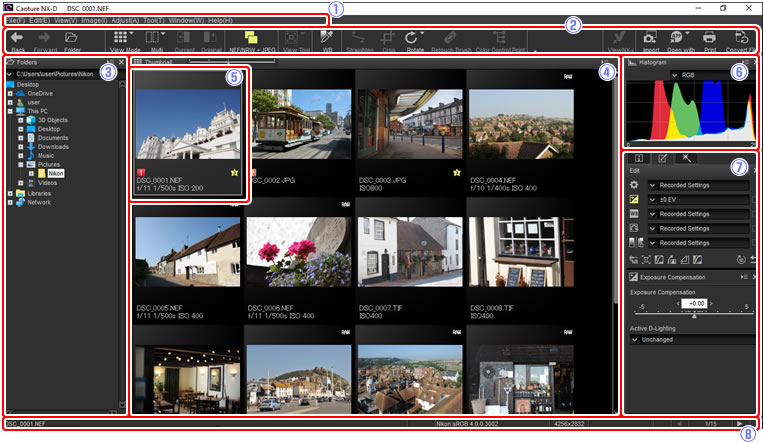 Menu bar

Access the menus.

Toolbar

Choose a view and access image adjustment tools.

Folder palette

Select a folder to display its contents in the image area.

Image area

View the images in the current folder.

Selected image

Selected images are highlighted in gray, with images that have been modified indicated by a icon at the top left corner of the thumbnail. Double-click to preview.

Histogram palette

View the tone distribution for the selected image.
View image information in the file and camera information palette, fine-tune images using the tools in the edit palette, or switch to the retouch palette to use the auto retouch brush or color control points.

Status bar

View information on the selected image.
The Navigation Palette
A navigation (bird's eye) palette appears when a preview is displayed by double-clicking a thumbnail in the image area.