The Status Bar/The Menu Bar
The Status Bar/The Menu Bar
The Status Bar
View information on the image selected or previewed in the image area.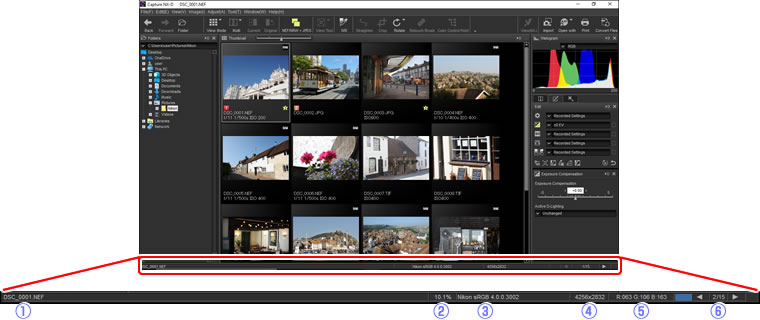 File name

The file name.

Zoom ratio

The zoom ratio at which the preview is currently displayed.

Color space

The color space of the image in the preview display.

Image size

The size (in pixels) of the image in the preview display.

Color value

The color of the pixel under the cursor in the preview and image viewer displays.

Position in folder

The position of the current image and the total number of images in the folder. Click or to view other images.
The Menu Bar
Access image adjustment tools or save images in other formats.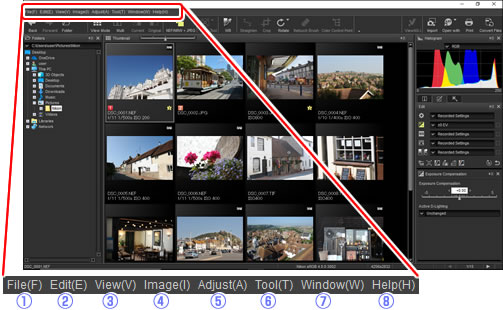 File

Convert files to other formats, run batch processes, and print and rename files.

Edit

Select, copy, paste, and delete images.

View

Choose a view mode, adjust zoom, and sort and select images.

Image

Rotate, rate, and label images or display a grid or the focus point, shadows, or highlights.

Adjust

Copy, paste, save, and load image adjustment settings.

Tool

Access image adjustment tools.

Window

View and hide palettes.

Help

View online help. In Windows, this option also displays the current software version number.