Image Adjustments
Capture NX-D stores image adjustments in a "sidecar" file, separate from the original image data, that is updated automatically as settings are changed. Because changes to settings are stored separately from the original image data, the original picture can be restored at any time with no drop in quality.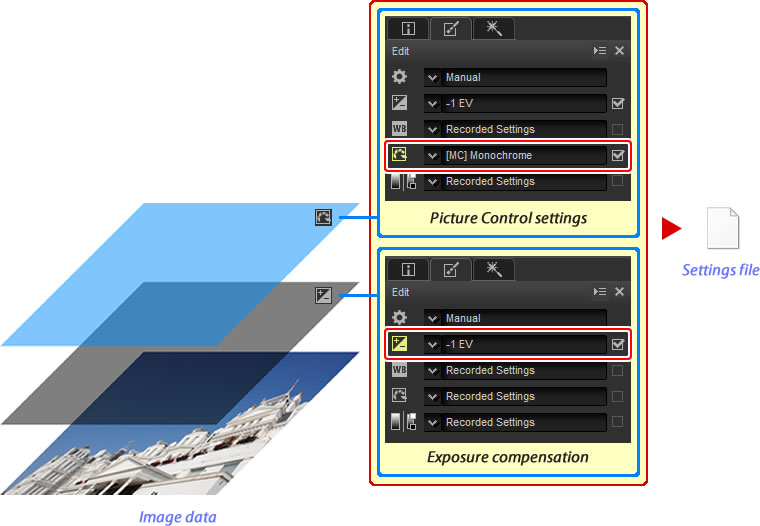 Image Adjustments
Image adjustments are contained in settings files stored in a "NKSC_PARAM" folder in the same folder as the original image. All changes will be lost if this folder or the settings file is deleted; similarly, because the image and the settings file are linked via the file name, changes will be lost or applied to another image if the files are renamed. Use the file management features in Capture NX-D or ViewNX-i to rename, move, copy, or delete files or folders.
Image adjustments made using Capture NX-D are applied when the files are opened in ViewNX-i.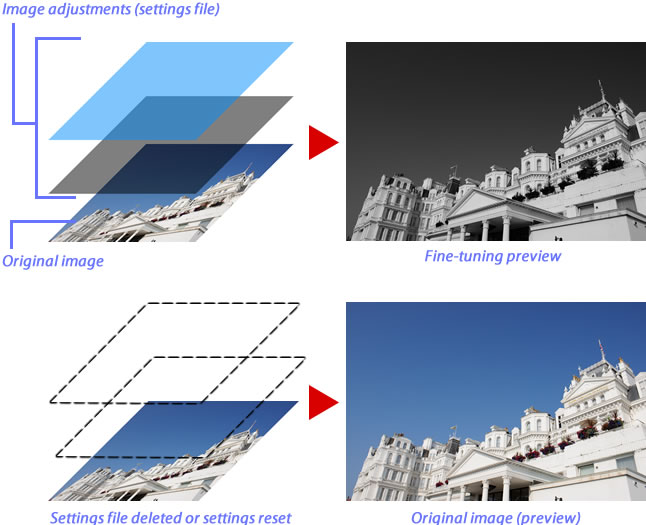 Saving Images in Other Formats
When files are converted to JPEG or TIFF, a new file is created by applying the adjustments in the settings file to the original image data. Converting files to these formats allows the edited images to be viewed in software other than Capture NX-D and ViewNX-i.