[Open with Application]
Edit the list of software that can be accessed via the [Other Apps] button in the toolbar.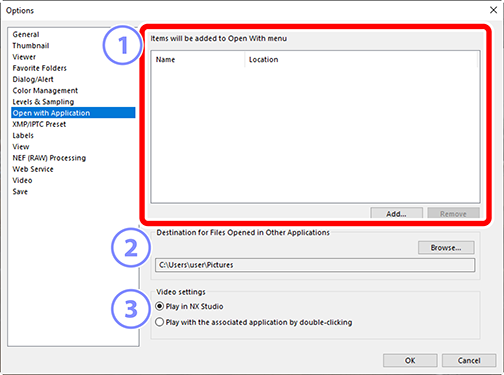 Application List

Click [Add] to add software to the list.

Destination for Files Opened in Other Applications

When requested to open pictures in other applications, NX Studio creates copies for use in the destination application. To choose the folder to which the copies are saved, click [Browse]. The format in which the copies are saved can be chosen in a dialog displayed when you choose the destination application for [Other Apps].

[Video settings]

Choose the software used to play videos.

[Play in NX Studio]: Play videos in the NX Studio preview display.
[Play with the associated application by double-clicking]: Double-clicking a video displays it using software associated with that file type in the operating system.