Editing Videos
After clicking [Edit Video] in the toolbar to launch Movie Editor video editing software, choose a task from the action list.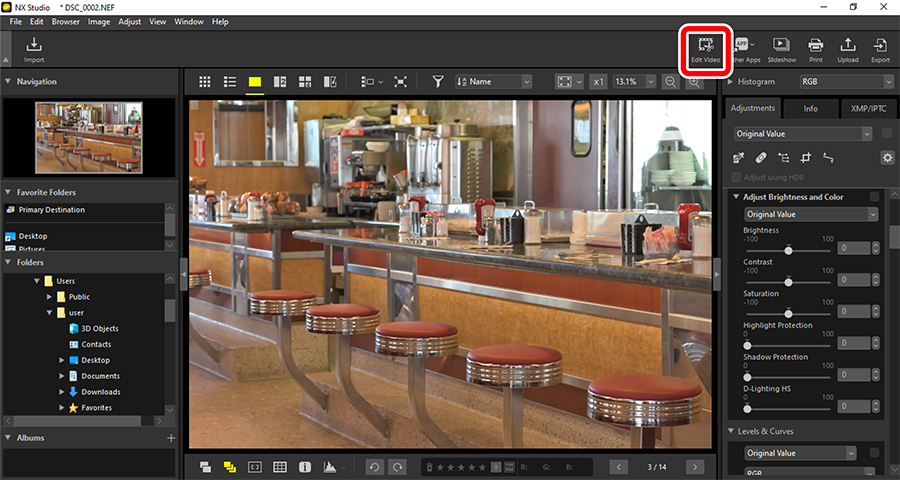 Removing Unwanted Footage
To trim unwanted segments and create a new video containing only footage you want to keep, select [Trim Video]. The footage can be selected using NX Studio (0 Removing Unwanted Footage).
Splicing Footage
Select [Combine Videos] to splice two or more clips shot at the same settings into a single video (0 Splicing Footage).
Combining Photos and Videos
To create a slide show from photos and videos shot with the camera and save the resulting footage as a new video, select [Edit Video]. You can choose the transitions between slides and add titles and other text. You can also choose the background track (0 Combining Photos and Videos).