Filter Options
There are a variety of marking options that can be used to filter pictures. The markings available are listed below.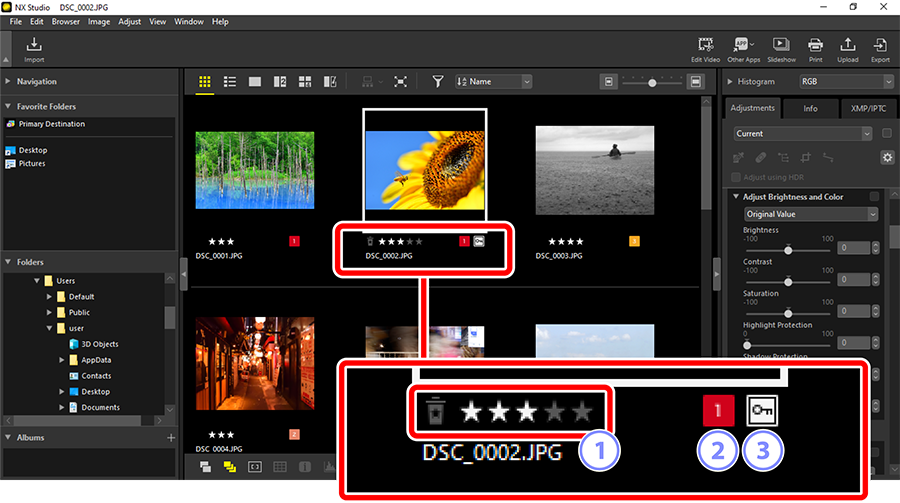 Ratings

Rate pictures (

0

Rating Pictures).

Labels

Label pictures. There are ten different labels to choose from (0 through 9, where 0 is "no label"), each with a different color (

0

Labeling Photos).

Protection

Protect pictures from accidental deletion (

0

Protecting Pictures).