Full-Frame View
Select (

) the

button in the top toolbar to view the current picture full-screen.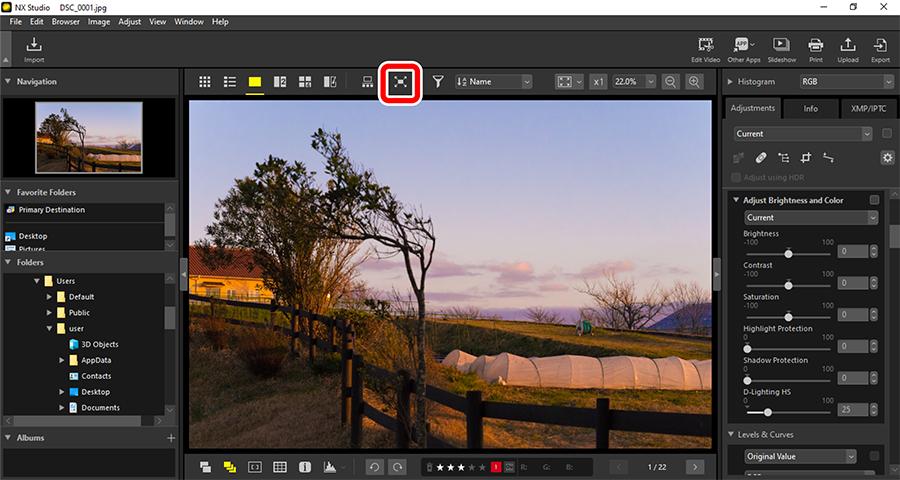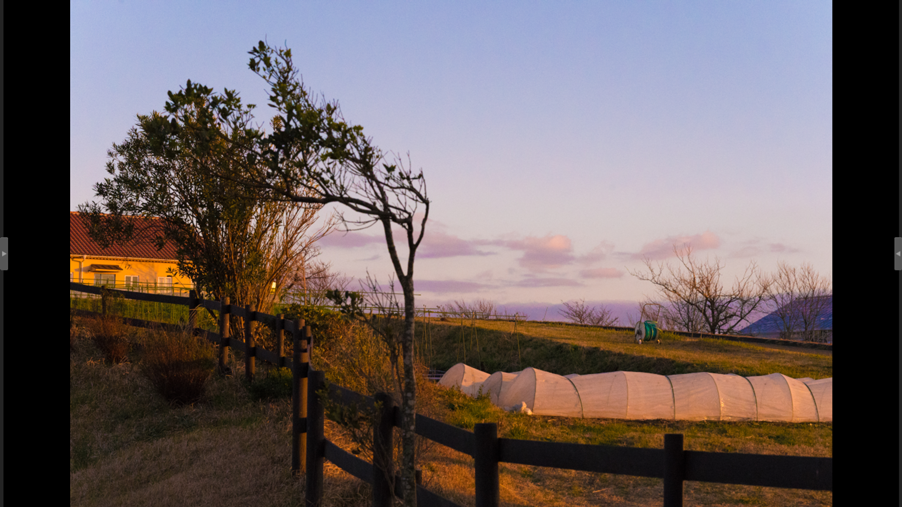 Selecting full-frame view in the thumbnail grid or list view displays the current picture full-frame in the viewer.

Selecting full-frame view in image viewer, "2/4 images" or before-and-after view displays the current pictures full-frame in the selected view.

The viewer toolbars can be displayed by mousing over the top or bottom of the screen. Click to exit full-frame view (the button will change to ). You can also exit full-frame view by pressing the escape key.