The NX Studio Workflow
NX Studio can handle everything from downloading and displaying pictures from your camera to enhancing your favorite shots and uploading them to the Web.
Step 1: Launch NX Studio
Launch NX Studio as described below.
Windows: Double-click the NX Studio icon on the desktop.
macOS: Go to the Launchpad and click the NX Studio icon in the "Nikon Software (Other)" folder.
Step 2: Download Pictures to Your Computer
You can readily download photos and videos from your camera using Nikon Transfer 2 software installed with NX Studio.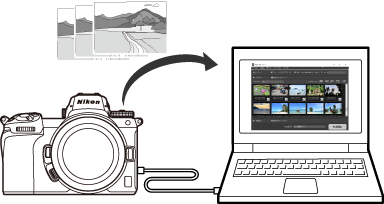 Step 3: View Pictures
NX Studio offers a variety of options for viewing the downloaded pictures and quickly finding the one you're looking for (0 Viewing Pictures, and Filters).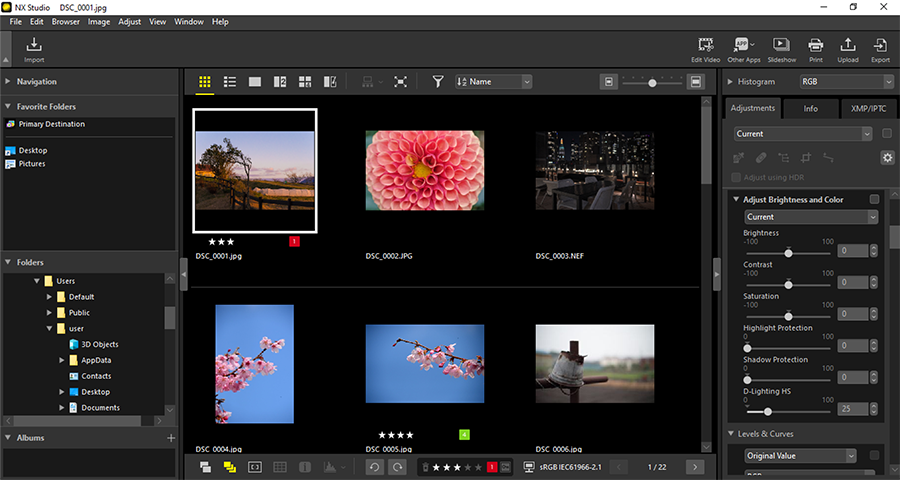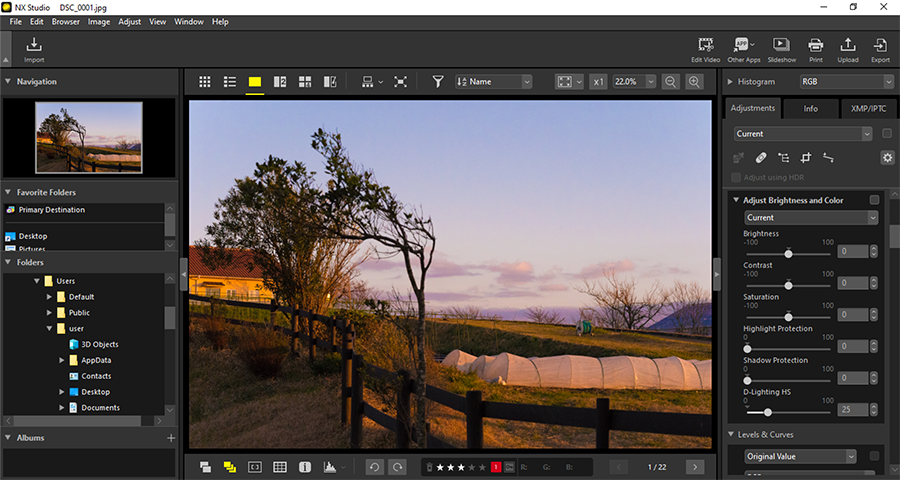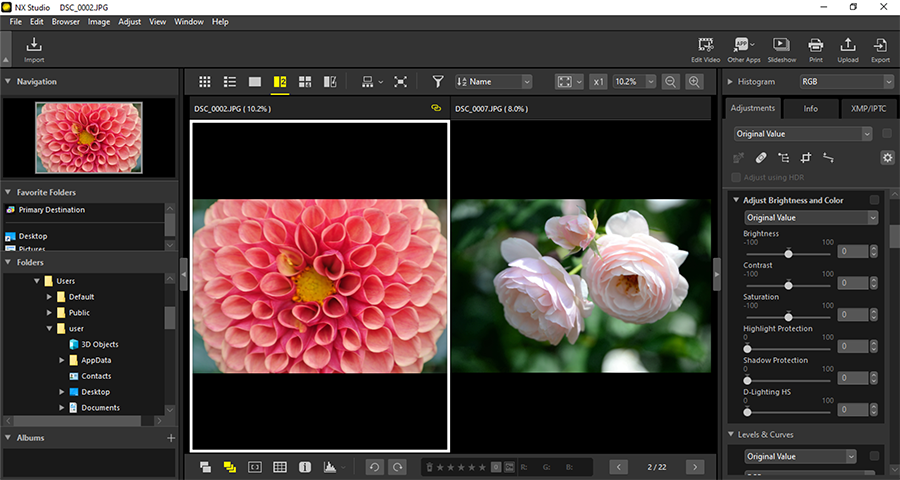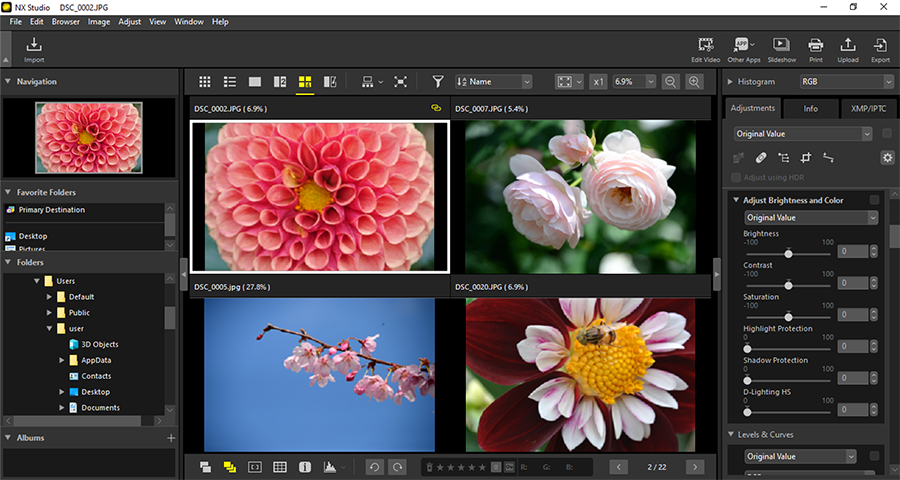 Step 4: Enhance Pictures
Adjust brightness, hue, and other settings. NX Studio's intuitive controls help you get the results you want (0 Enhancing Pictures).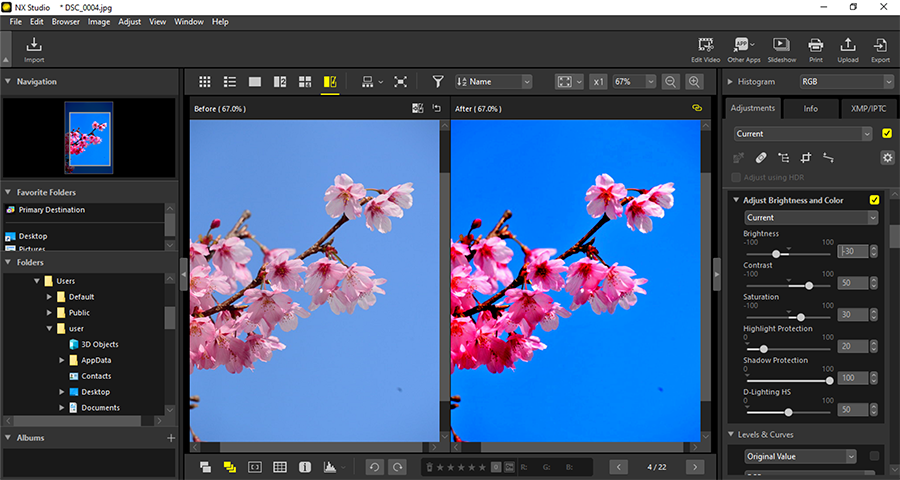 Step 5: Export Pictures
After enhancing pictures, you can save them as JPEG or TIFF files under new names. The pictures can then be used with other software.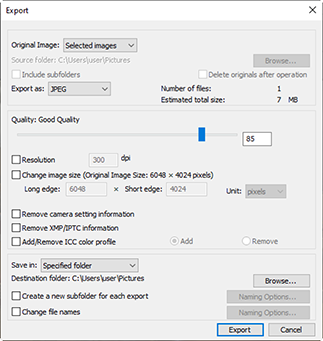 Step 6: Upload or Print Pictures
Pictures that have been saved in the appropriate formats can be uploaded directly to NIKON IMAGE SPACE ( 0 Uploading Pictures to the Web). You can also print pictures and share them with family and friends (0 Printing).
NX Studio also offers many other ways to enjoy your photos and videos. For more information, see "What NX Studio Can Do for You" (0 What NX Studio Can Do for You).